Innovative & Compassionate
Wound Care

for your Facility
Kane Wound Care brings caring, optimistic and knowledgeable medical professionals to your facility to provide patients with the highest levels of wound treatment at their bedside.
We are the largest mobile wound care provider to use ultrasound technology to painlessly debride wounds
Kane Wound Care manages a full array of acute, chronic and complex wounds, including:
Pressure Injuries

Venous Leg Ulcers

Arterial Wounds

Diabetic Foot Ulcers

Ostomy Care

Post-Operative Wounds

Post-Radiation Wounds

Burns

Malignant Wounds

Gastrostomy Care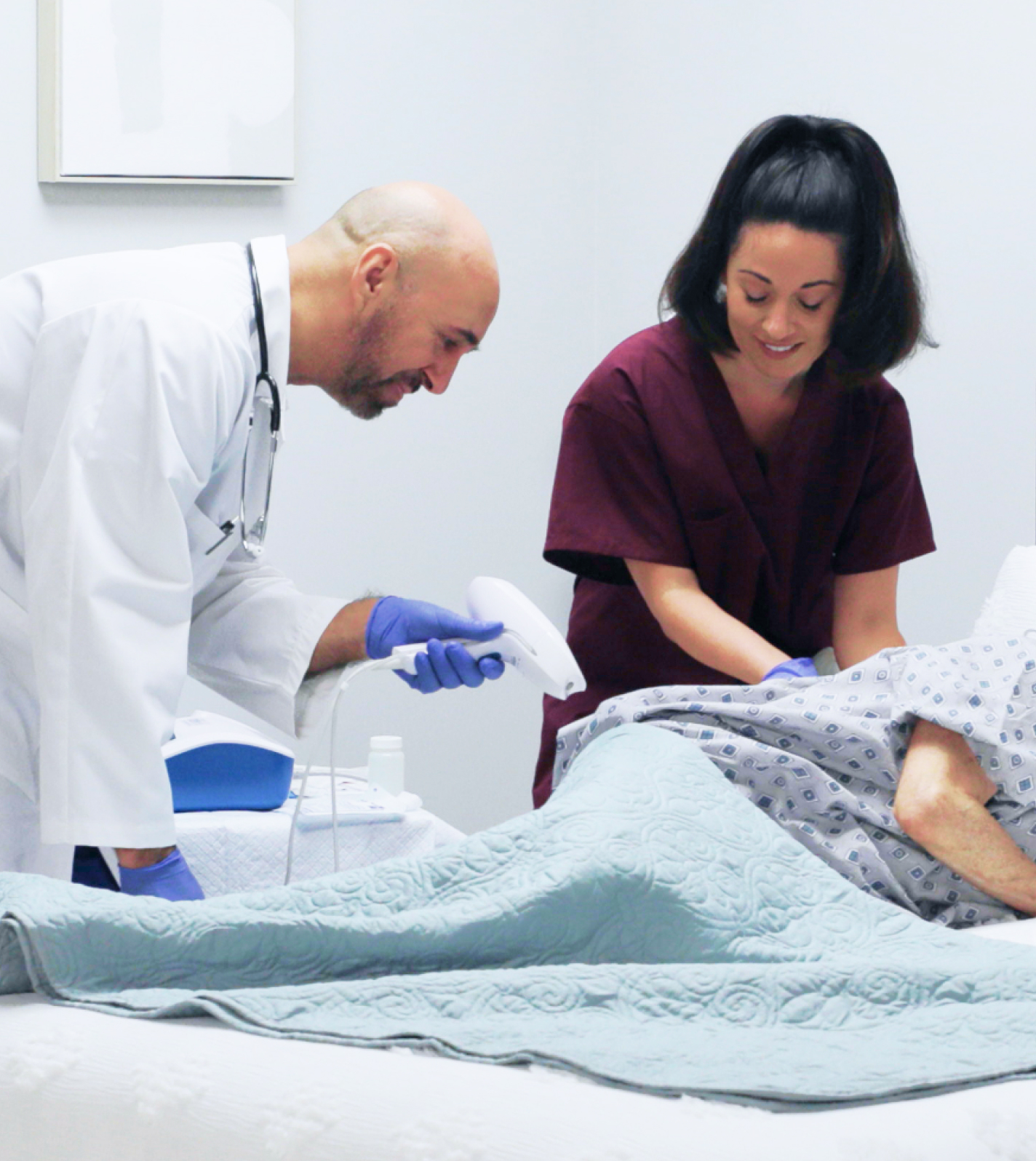 Pioneering Advanced Wound Care Techniques
At Kane Wound Care we use innovative technology with safe violet light to detect biofilm and early bioburden in the wound to initiate early treatment and prevent infection from setting in. We've invested in cutting edge technologies to transform the traditional bedside wound care model.

Our proprietary AI-inspired BOT technology makes medical records and reports consistent, accurate and efficient.
Why Bring Kane Wound Care to Your Facility?
Early Treatment and Prevention
Delivering a Better Patient Experience
Providing High-Quality Wound Care
Improving Facility Metrics
eduKane On-Site Training
Interdisciplinary Approach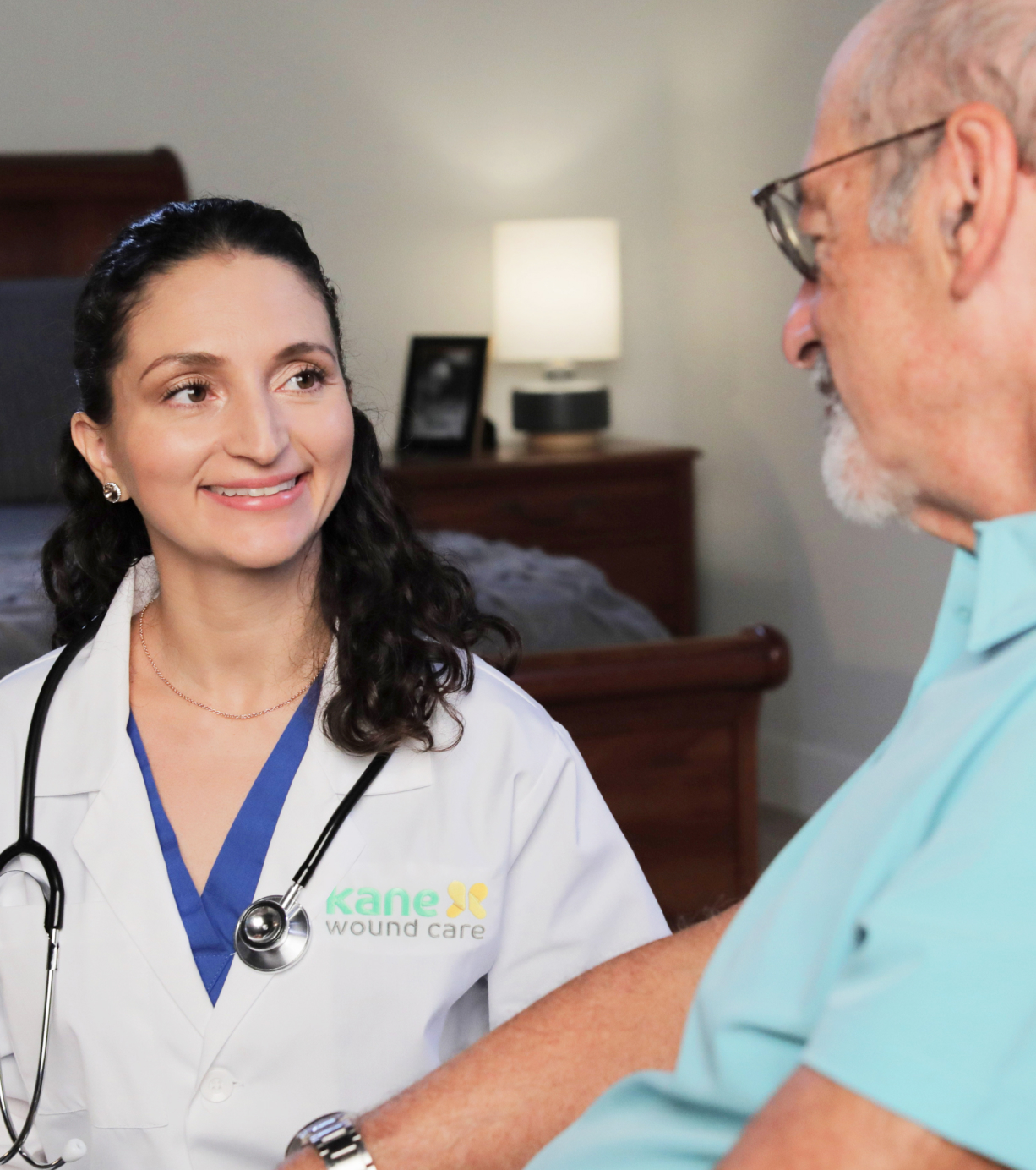 What People are Saying About Kane
Wound Care
As the director of nursing, it's important to have a team to support educational training for my staff. With the help of Kane Wound Care, my nurses feel confident in treating complicated wound cases.

Thanks to their help, things are getting better. I'm more mobile and I'm getting around. I'm grateful to Kane Wound Care. Thanks to them I have my life back and I see a brighter future ahead.

Kane Wound Care does an amazing thing that no one else does.
Let's Talk
Fill in some information and we'll reach out to discuss bringing innovative and compassionate wound care to your facility.

*Required Fields
"*" indicates required fields